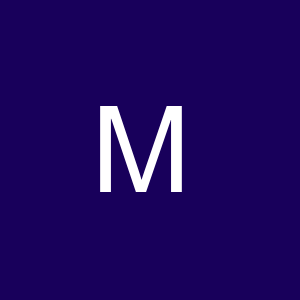 Maintenance
Found in: Lensa
Description:
McDonalds company-owned and independent Owner-Operator restaurants are staffed by great people, and right now were looking for more of them. People with lots to offer. People like you. If youre interested, lets get together.

Maintenance assists management daily in achieving and maintaining outstanding interior and exterior restaurant cleanliness and maintaining restaurant equipment. Most maintenance team members begin his or her eight-hour shift at 5 am or 6 am. As a member of the Maintenance team, your restaurant will support you with the tools and training needed to succeed.

Responsibilities may include, but are not limited to:

* Filtering oil fryers daily
* Maintaining outside grounds
* Clean equipment, inside and outside windows, stock rooms and restrooms
* Unload delivery truck two times a week
* Transfer all trash and rubbish to on-site compactor/refuse area
* Change interior/exterior light bulbs
* Clean exterior vents on HVAC/exhaust units on roof and remove debris
* Other tasks as assigned

Job benefits include:

* Paid training in maintenance procedures and food safety
* Free crew meals at qualifying restaurants
* National Employee Food Discount
* Free uniforms are provided
* Opportunities to advance
* Discounts to multiple retailers (McDperks)
* $2500 to $3000 in tuition assistance - Archways to Opportunities

This job posting is for a position in a restaurant owned and operated by an independent franchisee, not McDonalds Corporation or McDonalds USA, LLC. This means the independent
franchisee, and not McDonalds Corporation or McDonalds USA, LLC, is alone responsible for all employment related matters in the restaurant including, among other things, setting any requirements for this job and all decisions concerning hiring, firing, discipline, supervisions, staffing and scheduling. McDonalds Corporation or McDonalds USA, LLC will not receive a copy of any application you submit for this job posting and will have no control over whether you receive an interview and/or are ultimately hired, does not control and is not responsible for the employment policies and practices of independent franchisees, and does not employ independent franchisees employees. If you are hired for this job posting, the independent franchisee, and not McDonalds Corporation or McDonalds USA, LLC, will be your employer.

This job posting contains some general information about what it is like to work in a McDonalds restaurant, but is not a complete job description. People who work in a McDonalds restaurant perform a number of different tasks every day, and this posting does not list all of the essential functions of the job.
Blackstone, United States
Full time
McDonald's