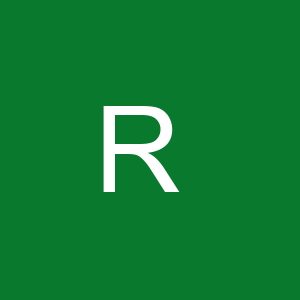 Janitor (TO-DF8E8)
Found in: Resume Library
Description:
The Janitors for Realty Management Associates help oversee the care and cleaning of the multi-unit residential properties; by cleaning and maintaining the common areas of residential and support buildings. The Janitor also helps maintain the grounds on the property.
The Janitor position that Realty Management Associates has open is for Full Time, 40 hours per week. This position is for a multi-unit residential property.
Key Responsibilities:
* To ensure that the property is clean and maintained properly, conduct routine visual inspections of the exterior and interior of buildings, grounds, and facilities; determine whether cleaning or minor repairs are needed; report any evidence of infestation, mold, damage, water leakage, or tenant damage; follow-up with residents work orders, as directed by the Property Manager
* Use and maintain the propertys tools and equipment in accordance with the manufacturers specifications; report any instances of equipment malfunction immediately to the Property Manager.
* Adhere to equipment manufacturers maintenance procedures; make sure that equipment is cleaned and stored properly after each use.
* Clean common areas frequently including:
* Vacuum and shampoo carpeting; wash, wax, and polish floors;
* Dust and wash painted surfaces, and stair areas;
* Wash and polish interior and exterior windows;
* Dust and polish furniture in common areas; empty wastebaskets and transport trash to waste receptacles
* Keep public restrooms clean and sanitary and provide supplies as needed;
* Dust and clean appliances in laundry rooms;
* Adhere to property owners and RMA standards for cleanliness.
* Help clean vacated apartment units to ensure a quick turnaround time for units to be available for renting.
* Keep the site grounds and landscaping neat and clean according to RMA and property owners standards; use all landscaping equipment safely;
* If applicable, apply ice-melting products as specified by the product manufacturer; choose the proper snow removal equipment and use safely.
* Conduct miscellaneous minor repairs as directed by the On-site Property Manager.
* Perform other duties as assigned by the Senior or On-site Property Manager, or the Maintenance Supervisor
Requirements
Willingness to pitch in and work in areas other than strictly repair maintenance; i.e. janitorial, custodial, gardening, painting, etc.
Must be personable and trustworthy, able to work well with residents and co-workers, and perform work in a safety conscious manner.
Requires the ability to read, speak and comprehend work instructions and safety notices in the English language.
High School Diploma or equivalent.
At least 1 year prior Janitorial experience
Trade School and/or Military training a plus.
Valid Drivers License and acceptable driving record required.
Benefits
* Dental, Healthcare, Vision, 401k Plan offered
* Paid Vacation, Holidays, and Personal Days.
Neptune City, New Jersey, United States
Full time
Realty Management Associates