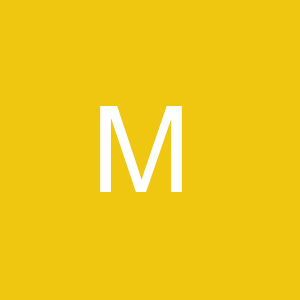 Director of Sustainability - Nature & Climate (TO-75893)
Found in: Resume Library
Description:
Job Description
McDonalds Global Impact team is aligned around a mission to make McDonalds one of the most respected, trusted, and admired brands in the world. We will do this through actions to drive responsible business growth, investments to foster community, values-based advocacy, and compelling communications that matter to our customers, our System and our global partners. Read more about our Purpose & Impact here [
The Director of Sustainability-Nature & Climate on Global Impacts Sustainability & ESG team will play a leadership role in developing McDonalds Global Impact strategy for Forests, Climate and Water and other nature-based solutions, with a primary focus on supply chain impacts. This role will work in close partnership with our Global Supply Chain and other branches of the Global Sustainability & ESG team. Reporting into our Chief Sustainability Officer, the role will entail:
LEAD MCDONALDS GLOBAL COMMITMENT ON FORESTS AND NATURE-BASED SOLUTIONS STRATEGY
* Develop McDonalds strategy for our 2030 Commitment on Forests and manage considerations to expand to broader strategy on nature
* Develop overarching strategy for the company, including exploring opportunities to evolve McDonalds existing forests commitments
* Ensure credibility with key stakeholders in light of evolving trends and science, assessing priority areas and commodities
* Partner to craft implementation plans and manage appropriate measurement system to track progress with Global Supply Chain, suppliers and other partners.
* Support ongoing compliance with McDonalds 2020 Commitment on Forests, as needed.
* Act as McDonalds subject matter expert on forests across the business including leadership presentations, enterprise risk management, internal & external communications, government relations engagement, and more
OVERSEE MCDONALDS GLOBAL CLIMATE & WATER STRATEGY
* Oversee and support McDonalds Global Climate Action strategy with SMEs across functions, markets, McDonalds System partners, and external advisors
* Oversee and integrate climate action and resiliency plans for the supply chain, specifically focusing on future strategy development, alignment with other sustainable sourcing priorities, and the intersection between climate, nature, water and conversations on public health, human rights and diversity, equity & inclusion.
* Oversee McDonalds global position and supporting strategy on water, using existing workstreams on this impact area, with a particular focus on supply chain water impacts.
LEAD INDUSTRY TRANSFORMATION EFFORTS and manage strategic partnerships for all of the above, including representing McDonalds at internal and external events.
TEAM MANAGEMENT AND ALIGNMENT
* Act as key connection and relationship manager between Global Impact and Global Supply Chain on sustainable sourcing priorities for food
* Partner closely with Sustainable Restaurants & Customer Experience team, Sustainability & ESG Strategy team, Supply Chain Sustainable Sourcing & Resiliency team and other partners on forests/climate/water strategy integration and risk management, including measurement of value creation for the system
* Lead a team and network of passionate sustainability professionals at McDonalds and partner organizations
* Team administration, budget management and planning
Cook County, Illinois, United States
McDonald's Corporation