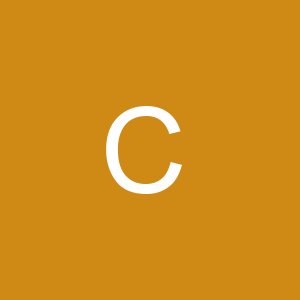 Accounting
Found in: Hcareers
Description:
Meyer Jabara Hotels has distinguished itself as an employer of choice, attracting innovative and talented industry professionals who deliver exceptional results. Our Associates are encouraged to reach their fullest potential by delivering a differentiated experience to our guests and an exceptional bottom-line.
Overview
Assist the accounting team in directing the financial activities of the hotel, safeguarding the assets, and preparing all financial reports in accordance with generally accepted accounting principles and HEI Hotels and Resorts Standards. This position will by handling all accounts payable, general cashiering and general guest inquiries.
Responsibilities

-File and distribute credit card cancellations, bulletins and credit warnings. Process and follow-up on all returned checks accepted as cash payment
-Ensure excellent service and guess correspondence with credit card and payment inquiries.
-Reconcile bank account with daily cash reconciliation journal; validate deposits in transit; reconcile bank accounts monthly to General Ledger.
-Reconcile credit card back-up to General Cashier Summary and inform Controller of any discrepancies. Bill out credit cards (AMEX, DINERS, etc.). Maintain accurate and legible logs for all credit cards. Reconcile credit cards monthly to General Ledger.
-Set up new vendor accounts in accordance with established policy
-Verify that purchasing procedures are followed, i.e.: purchase order price compared to invoice price, purchase order quantity compared to invoice quantity, ensure that the purchase order number is valid. Maintain an accurate, up to date Purchase Order Log.
-Route invoices with purchase order attached to department heads and Executive Committee members for approval. Ensure account coding is accurate and all invoices are being returned on a timely basis.
-Process all approved invoices for payment -- ensure all appropriate signatures and back-up attached.
-Pay all hotel invoices in a timely manner- ensuring accuracy of amount paid, account coding, invoice extension and that all discounts are taken.
-Reconcile outstanding checks with AP aging report, monthly.
-Handle all vendor inquiries and reconcile vendor statements.
-Maintain open invoices file, paid invoices file and voided check file in an organized and up-to-date manner.
-Interface checks and submit a log of all manual checks to the Controller. .
-Participate in Monthly closing
-Comply with attendance rules and be available to work on a regular basis.
-Perform any other job related duties as assigned.
The difference between being a good business and an amazing business can be found in the company's footprints made by giving back and serving others. Community relationships matter to the team at Meyer Jabara.
Other details

- Job Family New Jobs
- Pay Type Hourly
Apply Now

- 6 W Broadway, Boston, MA 02127, USA
Boston, United States
Full time
Cambria Hotel Boston Downtown