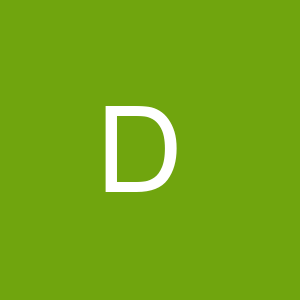 Construction management
Found in: Trabajo.ORG
Description:
This job posting is scheduled to close on 04/19/2021.*
JOB QUALIFICATIONS:
Under close supervision, following specific instructions as to methods and working details must be willing and able to perform the more elementary drafting, prepare dimension drawings, prepare routine simple estimates, keep map and operating records, and be qualified to do the following and related work in the department to which he is assigned:
Meet regularly with external/internal customers to discuss and determine specific requirements to provide service in each situation and negotiate facilities layout, point of service, and proposed service date using the most efficient and cost effective method of meeting the customer's needs while adhering to existing codes, standards and policies, as related to his work.
Conduct field investigations; evaluate possible service alternatives, determine the appropriate standards and/or specifications; prepare accurate construction drawings and material/labor estimates; interpret customer survey plats; assist in engineering calculations, tables, layouts, studies, and reports, as related to his work.
Communicate and/or negotiate right of way easements and/or permits and determine right of way clearing needs. Prepare and secure appropriate right of way documents and drawings in accordance with Entergy Standards.
Interpret and document the appropriate tariffs, policies, and procedures related to the Contribution in Aid of Construction (CIAC) process.
Serve as the one-point of contact for the customer during the design phase and as needed after the design package has been released for scheduling and construction.
Communicate and coordinate assigned projects with all Entergy departments and appropriate personnel.
Approve, release and assist/create project designs when authorized.
Follow and adhere to all Entergy safe work practices/policies, which include attending and participating in daily/monthly safety meetings.
EXPERIENCE AND SPECIAL QUALIFICATIONS:
Must have one of the following: 1 years field operations experience (Transmission Line or Substation, Distribution Line or Service, Field Metering), OR Completion of Entergy's Technical Personal Development Program (TPDP), OR 2 Year Technical Associate Degree in a related field from an accredited school, OR A minimum of 60 College hours toward a 4 year degree in a related field from an accredited school, AND
Willing and able to communicate effectively with customers, department management, co-workers, and other groups related to the design, scheduling and construction of work through written and oral skills.
Within six months after employment, know and understand Entergy's safety rules, be willing and able to administer all approved methods of first aid/CPR.
Must complete Designer Training Modules within 18 months.
Must maintain a valid driver's license.
C. PHYSICAL QUALIFICATIONS:
Must be willing and able to perform the essential functions of the position, with or without reasonable accommodation, to include but not limited to: Have strength and endurance adequate for arduous labor as circumstances may require.
D. PERSONAL QUALIFICATIONS:
Be alert in observing hazards in order to help avoid accidents.
Be willing and able to work in unusual surroundings, as well as the normal working conditions pertaining to this job.
Be willing and able to receive and execute orders and instructions in such a manner as to inspire respect and confidence of superiors and co- workers.
Be willing and able to meet the public in a pleasant, professional, and tactful manner
#LI-DNP
Primary Location: Texas-New Caney
Job Function: Skilled / Craft
FLSA Status: Nonexempt
Relocation Option: No Relocation Offered
Union description/code: GTX Utility Ops-U05
Number of Openings: 1
Req ID: 102130
Travel Percentage:Up to 25%
An Equal Opportunity Employer, Minority/Female/Disability/Vets. Please click here to view the full statement.
WORKING CONDITIONS:
As a provider of essential services, Entergy expects its employees to be available to work additional hours, to work in alternate locations, and/or to perform additional duties in connection with storms, outages, emergencies, or other situations as deemed necessary by the company. Exempt employees may not be paid overtime associated with such duties.
New Caney, Texas, United States
Full time
Duit Construction